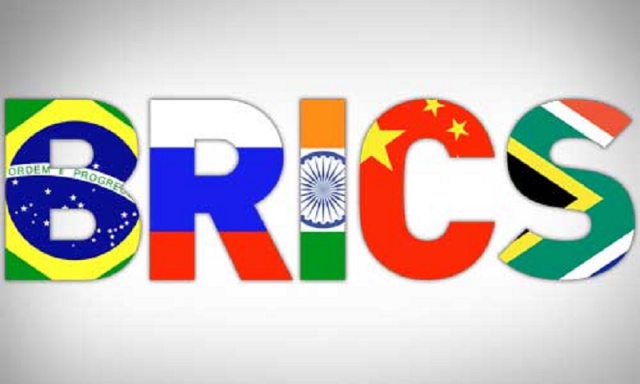 The New Development Bank of BRICS (BRICS NDB) began operations in Shanghai, as announced on 21st July 2015 by the official Chinese Xinhua Information Agency.
The proposal to set up the bank was first announced in 2012 and at the last summit (8th and 9th July 2015 in Ufa, Russia) the proposal received unanimous  final approval by all members of the organisation. It is expected that the NDB will become an effective alternative to international financial institutions such as IMF and the World Bank.
According to regulations adopted by the bank, the monetary reserve fund of the institution will begin with capital of $50 billion (with the largest contribution made by China) but eventually $100 billion will be formed over the next few years. Indian financier, Kundapur Vaman Kamath, was elected as first President of the bank and his term in office will be 6 years. The head office of the BRICS NDB will be in Shanghai (China) and management will be under constant rotation.
It is expected that loans by the bank will begin in early 2016. Priority projects include infrastructure, construction and development projects within member states and the issue of guarantees and other financial instruments generally used by international development banks. The bank will also consider economically viable projects from third world countries. The loans can be advanced in any national currency of a member state subject to the characteristics and financial expediency of the submitted projects and international capital market trends.
BRICS member states believe that the establishment of the NDB will help overcome the current world financial crisis and make a positive impact on the development of the world's economy.