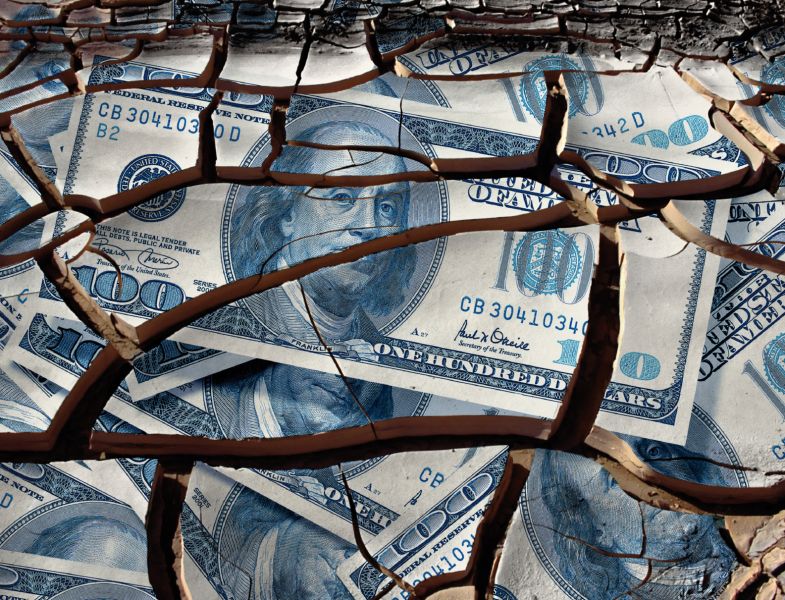 The sharp decline of stock market indices is followed by a fall of financial and commodities markets. In the last week international stock exchanges witnessed a record slump of stock quotes – each minute of trading brought losses of one and a half to two billion dollars. Almost every day of the previous week was defined as "black" by the experts. According to the Echo of Moscow Radio, Apple, who were forecast by experts to reach $1 trillion of capitalisation in the not-so-remote future, "has lost $158 billion in market value in the USA in recent days". On 24th August the leading stock market indices fell by 7 to 8% in early trading. According to Reuters the European spot markets experienced a decline in various oil grades of 6.2 to 6.6%. Trading on Chinese stock markets on Monday, 24th August closed with the lowest fall of quotes since 2007 as reported by Kommersant.ru. Stock markets are overwhelmed  by panic.
Mark Haefele, of UBS Bank, notes that the main cause of the strong decline of shares is due to concern over the global economy calling on investors to hedge risks in government bonds and forex markets.
At the same time some economists are calling for dramatisation of the trend to be avoided. Some experts tend to believe that overheated financial markets always return to their usual levels. The analytical experts of Chinese Tianxin Investment expect that the market has approached its lowest point. "It is unlikely that the Shanghai Composite will break down the 3,000 points level within the next few days, it is more likely that a mild growth should be expected" – states the report distributed by the company.
A lot will rely on the current state of the US economy, the main trends of energy markets and the efforts of the Federal Reserve on base interest rate with an increase of the benchmark expected before the end of the year. Investors will not be expected to take a risk and wait for signs of an economic recovery.
Will we see a sufficient availability of quality investment instruments in China or in the West to meet their expectations?