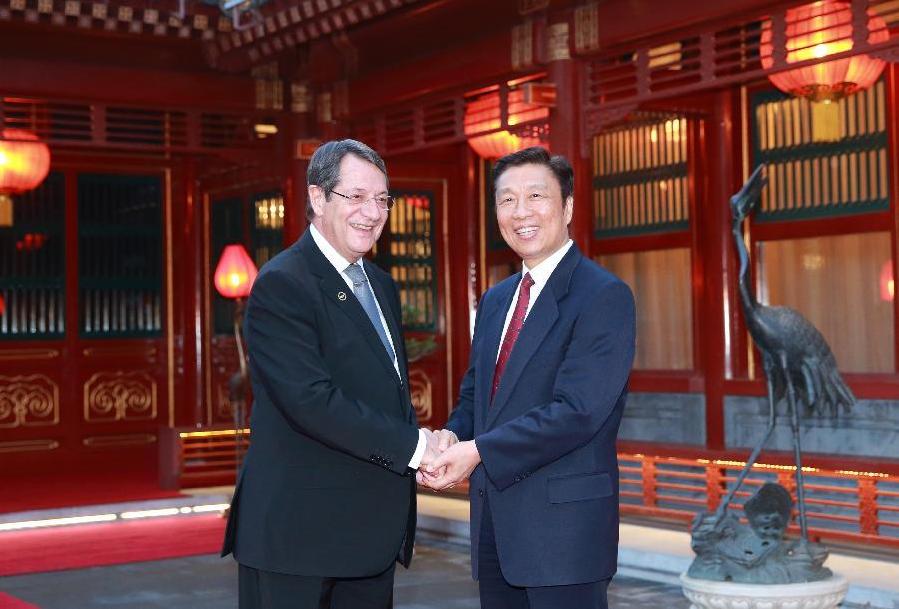 Addressing the China-Cyprus business forum in Beijing, the president of the Republic of Cyprus Mr. Nicos Anastasiades, emphasized that Cyprus can become China's gateway to Europe, Africa and Asia. Expanding the network of avoidance of double taxation, low corporate tax, corresponding legal and tax systems to EU standards are the advantages of the bilateral relations between Cyprus and China.
At the forum, the country's president explained that government is working to simplify the procedure of licence and permit issuing for investment projects and business operations.
Another important government's task is to simplify the process to obtain visa for Chinese tourists.
Mr. Anastasiades also added that country has exited the recession more quickly than expected and from this year it is demonstrating the economic growth.
It was stressed that Cyprus has many opportunities in economic sector to expand and develop, including commerce, tourism, privatization of ports, electricity and telecommunications, shipping, real estate, large-scale development projects, education, health, research and innovation.
Mr. Anastasiades also noted that the disclosure of natural gas in Cyprus has opened new perspectives in the energy sector.
In addition, head of the country said that a tender for the creation of a Science and Technology Park in Cyprus will be published soon.